Car shipping, a cornerstone of global trade, has always been about more than just moving vehicles. It's the art of safely and efficiently transporting automobiles, bridging the gap between manufacturers and global markets. As the automotive industry has grown, so has the need for diverse shipping methods. This article delves into the intricacies of various car shipping techniques, offering insights into their evolution and current relevance.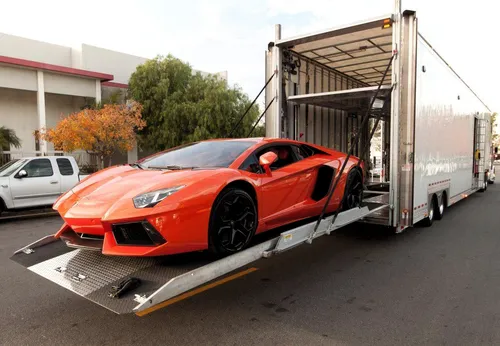 History of Car Shipping
The late 19th century marked the dawn of modern car shipping. Initially, cars, seen as luxury items, were transported in basic wooden crates via rail or horse-drawn carriages. But as Henry Ford introduced mass production in the early 20th century, the demand for efficient shipping skyrocketed. The RoRo (Roll-on/Roll-off) method emerged in the 1920s, revolutionizing the industry. Ships specifically designed to carry cars across oceans became a common sight. By the 1950s, with the global car market booming, enclosed carrier transports started gaining traction, especially for luxury and vintage cars. The 1970s saw the rise of container shipping, offering added protection and efficiency. Interestingly, during World War II, military vehicle transportation needs pushed innovations in car shipping, many of which are still in use today. As we journey through this article, we'll explore these methods in detail, understanding their nuances and significance in today's dynamic world.
Open Carrier Transport
Definition and Overview
Open carrier transport, a prevalent method in the car shipping industry, involves transporting vehicles on open-air trailers. These trailers, often multi-leveled, are a common sight on highways. They offer a cost-effective solution, accommodating multiple vehicles simultaneously. Interestingly, the design of these carriers is inspired by the need for visibility and easy inspection during transit.
Pros and Cons
Pros:
Cost-Effective: Open carriers are often more affordable than their enclosed counterparts. Their ability to transport several cars at once spreads out the cost.
Availability: Due to high demand, open carriers are readily available, ensuring timely shipments.
Flexibility: Their design allows for the transport of various vehicle sizes, from compact cars to larger SUVs.
Quick Inspection: The open structure facilitates easy vehicle inspections, ensuring immediate detection of potential damages.
Cons:
Exposure to Elements: Vehicles are exposed to weather conditions, which might not be ideal for luxury or vintage cars.
Potential for Minor Damages: Road debris can lead to minor scratches or dents during transit.
Less Security: The open nature might attract unwanted attention, although incidents are rare.
Limited Protection: Unlike enclosed carriers, open trailers offer limited protection against potential road hazards.
A fascinating fact: The majority of new cars are transported using open carriers, showcasing their reliability and industry trust. However, for those with high-end vehicles, weighing the pros and cons becomes crucial in making an informed decision.

Enclosed Carrier Transport
Definition and Overview
Enclosed carrier transport is the epitome of premium vehicle shipping. Using specialized trailers with walls and a roof, it offers an enhanced layer of protection. These carriers are designed to shield vehicles from external elements, ensuring they reach their destination in pristine condition. Historically, the inception of enclosed transport was driven by the need to transport luxury, vintage, and race cars, where even minor damages could be costly.
Pros and Cons
Pros:
Superior Protection: Vehicles are safeguarded from weather, road debris, and potential contaminants.
Privacy: High-end vehicles remain concealed, maintaining discretion for owners.
Specialized Service: Many providers offer white-glove services, ensuring meticulous care during loading and unloading.
Peace of Mind: Owners can rest easy knowing their prized possessions are in a secure environment.
Cons:
Higher Costs: The enhanced protection comes with a steeper price tag.
Limited Availability: Due to niche demand, finding an enclosed carrier might take longer.
Less Capacity: These carriers typically transport fewer vehicles, leading to potential delays.
Size Restrictions: Some larger vehicles might not fit comfortably in standard enclosed carriers.
An intriguing tidbit: The world's most expensive cars, including rarities from brands like Bugatti and Ferrari, are often transported using enclosed carriers. This method, while pricier, underscores the value and significance of the cargo it protects, making it a preferred choice for aficionados and collectors worldwide.
Air Freight 
Definition and Overview
Air freight, in the realm of car shipping, signifies the transportation of vehicles via aircraft. This method, while less common than road or sea transport, offers unparalleled speed. Typically reserved for high-value, rare, or time-sensitive vehicles, air freight is the gold standard in expedited vehicle shipping. It's not just about speed; it's about delivering a vehicle with the utmost care and precision, often to locations where traditional methods might falter.
Pros and Cons
Pros:
Unmatched Speed: No other method can match the swift delivery times of air freight.
Global Reach: Air freight can access remote or challenging locations with ease.
High Security: Airports maintain stringent security protocols, ensuring vehicle safety.
Reduced Handling: Fewer touchpoints mean a lower risk of potential damages.
Cons:
Premium Pricing: The speed and convenience come at a significant cost.
Weight and Size Limitations: Not all vehicles can be accommodated due to aircraft constraints.
Environmental Concerns: Air transport has a higher carbon footprint compared to other methods.
Limited Operators: Fewer companies specialize in air freight for vehicles, reducing options for consumers.
Roll-on/Roll-off (RoRo) Shipping 
Definition and Overview
Roll-on/Roll-off, colloquially known as RoRo, is a specialized shipping method tailored for wheeled cargo, predominantly vehicles. In this approach, cars are driven (or rolled) onto ships designed with built-in ramps. These vessels, akin to floating parking lots, are marvels of maritime engineering. Originating in the early 20th century, RoRo ships have since become a linchpin in global automotive logistics, facilitating mass vehicle transportation across oceans.
Pros and Cons
Pros:
Efficiency: The ability to drive vehicles on and off streamlines the loading and unloading process.
Cost-Effective: When transporting large volumes, RoRo often offers competitive rates.
Versatility: From cars to trucks to buses, RoRo ships can accommodate a diverse range of vehicles.
Simplicity: The process reduces the need for cranes or external equipment.
Cons:
Exposure: Vehicles are not containerized, leaving them exposed to marine conditions.
Limited Routes: RoRo services might not cover all global ports, restricting options.
Scheduling Delays: The sheer volume of vehicles can sometimes lead to logistical delays.
Less Protection: Unlike enclosed methods, RoRo doesn't shield vehicles from potential sea spray or debris.
A riveting detail: The world's largest RoRo vessel, the MV Tønsberg, can transport a staggering 8,500 car equivalent units. This behemoth, operated by Wallenius Wilhelmsen, exemplifies the scale and capability of modern RoRo shipping. Such vessels not only transport consumer cars but also heavy machinery, underscoring their integral role in various industries.

Container Shipping
Definition and Overview
Container shipping, a stalwart in global logistics, involves transporting vehicles within large standardized cargo containers. These containers, often seen stacked on massive ships, are designed for intermodal freight, meaning they seamlessly transition between ship, rail, and truck. For vehicles, especially luxury or vintage ones, this method offers an added layer of protection, encapsulating them from external elements and potential hazards during transit.
Pros and Cons 
Pros:
Enhanced Protection: Vehicles are shielded from weather, sea salt, and potential contaminants.
Security: The locked container environment deters theft and tampering.
Flexibility: Containers can house multiple smaller vehicles or be customized for larger ones.
Storage: If immediate unloading isn't feasible, containers provide temporary storage without additional handling.
Cons:
Cost: Container shipping can be pricier than open methods like RoRo.
Limited Accessibility: Not all ports are equipped to handle large container ships.
Potential for Damage: Incorrectly secured vehicles inside can shift during transit.
Environmental Impact: Container ships, especially older models, have a notable carbon footprint.
Factors to Consider When Choosing a Shipping Method
Selecting the right car shipping method is a nuanced decision, influenced by various factors:
Vehicle Type and Value: Luxury, vintage, or specialty vehicles often warrant enclosed or container shipping for added protection.
Destination and Accessibility: Some remote locations might be more accessible by specific transport methods or require intermodal solutions.
Budget Constraints: While everyone desires top-tier protection, financial considerations often play a pivotal role.
Time Sensitivity: Urgent deliveries might lean towards air freight, despite its premium cost.
Environmental Concerns: The carbon footprint of shipping methods can influence eco-conscious decisions.
Frequency: Regular shipments might benefit from contractual agreements with specific carriers or methods.
A lesser-known fact: Some manufacturers, when launching a new model, opt for air freight to expedite the global unveiling, emphasizing the role of timing in shipping decisions.
The intricate dance of car shipping, with its myriad methods and considerations, underscores the global nature of the automotive industry. From the roaring engines of luxury cars to the silent hum of electric vehicles, each requires a tailored approach to reach its destination. As the industry evolves, so do its logistics, continually adapting to the ever-changing landscape of global trade and technology. In this journey, understanding the nuances of each shipping method becomes paramount, ensuring that every vehicle, irrespective of its story or destination, travels safely and efficiently. After all, in the world of automotive logistics, it's not just about the destination, but the journey itself.