RV Transport Services by Xpel1
Are you looking to RV shipping across the continental United States? Look no further than Xpel1. Our comprehensive RV transport services make it easy to move your RV to a new location or transport it for repairs. While some auto transport services may not offer RV transportation, Xpel1 specializes in transporting RVs and understands the unique needs of RV owners. We take pride in providing tailored transportation solutions to meet those needs and ensure your RV arrives at its destination safely and on time. So if you're looking for a reliable and hassle-free RV transport service, Xpel1 is here to help!
We Shipping RVs Anywhere in the Continental United States
Not every auto transport service will transport your RV, but Xpel1 will! We understand the unique needs of RV owners and offer tailored transportation solutions to meet those needs.
Expert RV Shipping by Xpel1
Our team of experienced professionals takes pride in handling your RV with care during transportation. We use specialized equipment and techniques to ensure your RV arrives at its destination in the same condition as it was when it was loaded onto our transport vehicle.

How Cool is RV Shipping?
Transporting your RV with Xpel1 is not only convenient, but it's also pretty cool! We make it easy for you to move your RV without having to worry about the logistics of transportation. Just sit back, relax, and let us handle the rest.
Contact Us for Your RV Transport Needs
Contact us today to get a quote and experience hassle-free RV transportation across the continental United States.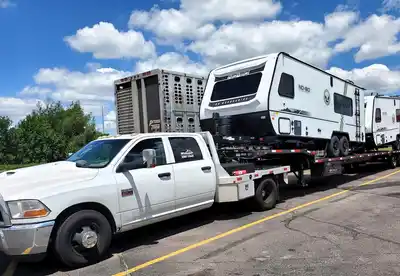 Our Transport Services
At Xpel1, we offer a range of Heavy Duty transport services to suit your needs. We understand that every shipment is unique, and that's why we offer customized solutions for each project. Our services include:
Door-to-Door Transport – We can transport your Heavy Duty vehicle from one location to another, including pick-up and delivery.
Open Transport – Our open transport service is perfect for Heavy Duty vehicles that are oversized or cannot fit in a closed trailer.
Enclosed Transport – For Heavy Duty vehicles that require protection from the elements or other external factors, we offer enclosed transport.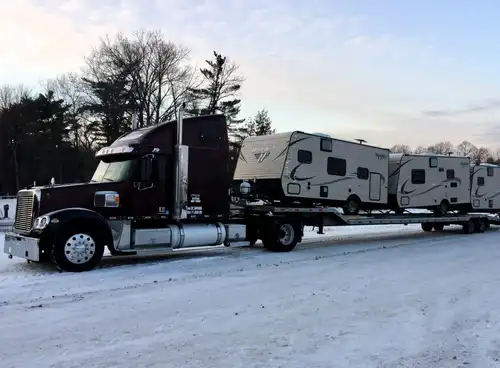 Expedited Transport – We understand that sometimes you need your Heavy Duty vehicle transported urgently. That's why we offer expedited transport services to get your vehicle to its destination as quickly as possible.
Awesome company, super easy to work with! Seems like they've simplified the process so much, it took me only 3 phone calls in total to have my car picked up in New Jersey and delivered in Arizona. Super fast and easy, 100% recommend these guys!