How auto transport works? Auto transport plays a vital role in today's fast-paced world, making it easy for individuals and businesses to move vehicles across vast distances efficiently and safely. As a leading car transporter, Xpel1 is dedicated to offering a wide range of services that cater to different needs and preferences. This article aims to provide valuable insights into how auto transport works and explore the variety of services available for our clients. From relocating inventory for dealerships to delivering auction-acquired vehicles, our goal is to ensure a seamless experience for all parties involved.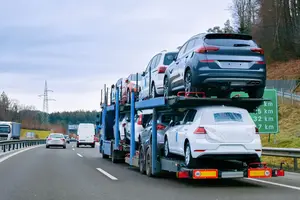 Types of Auto Transport
Xpel1 specializes in helping dealerships relocate their inventory, whether it's moving vehicles between branches or to a new showroom location. Our team understands the importance of timely and secure vehicle transport, ensuring minimal disruption to daily operations and sales.
Xpel1 offers both open and enclosed transportation options, depending on the level of protection and security required for your vehicle. Open transport is a cost-effective solution for most cars, while enclosed transport is ideal for luxury, classic, or high-value vehicles that require extra care and protection from weather and road debris.
For clients who purchase vehicles at auctions, Xpel1 provides reliable auction delivery services. Our experienced drivers ensure your newly acquired vehicle is safely transported from the auction house to your desired destination, streamlining the entire process.
Xpel1's door-to-door service offers clients the ultimate convenience, as our drivers pick up and deliver vehicles directly from and to the specified locations. This eliminates the need for clients to drive their vehicles to a designated terminal or depot, saving time and effort.
When time is of the essence, Xpel1 offers expedited delivery services for clients who need their vehicles transported as quickly as possible. We prioritize your shipment and arrange for faster pick-up and delivery, ensuring your vehicle reaches its destination within the shortest possible timeframe.
At Xpel1, we pride ourselves on offering a comprehensive suite of auto transport services that cater to the unique needs of our clients. Our commitment to professionalism, safety, and exceptional customer service ensures a seamless and stress-free experience from start to finish.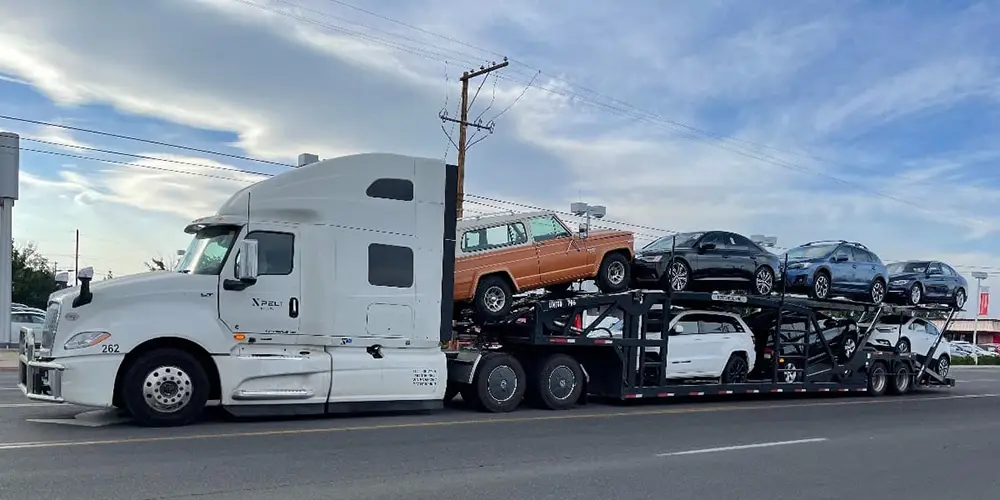 The Auto Transport Process
Navigating the auto transport process with Xpel1 is designed to be straightforward and efficient. Our goal is to ensure a hassle-free experience for our clients, and we achieve this through the following steps:
Finding a reliable auto transport company
Xpel1 has built a reputation for reliability, professionalism, and excellent customer service. We encourage clients to conduct online research and read reviews to gain confidence in our ability to deliver exceptional auto transport services. For accurate pricing, request a quote from our team, which will be tailored to your specific requirements.
Preparing your vehicle for transport
Before the scheduled pick-up, clients should clean and inspect their vehicles. This allows for easier documentation of the vehicle's condition and identification of any pre-existing damages. Remove any personal items, as they are not covered by insurance during transportation. Ensure that only a minimum amount of fuel (1/4 tank) is left in the vehicle to minimize weight.
Documenting the vehicle's condition
Upon pick-up, our driver will perform a thorough inspection of the vehicle and document its condition using a Bill of Lading (BOL). Clients should review and agree on the documented condition before signing the BOL. Retain a copy for reference upon delivery.
Coordinating pickup and delivery
Our team works closely with clients to coordinate convenient pick-up and delivery locations. For door-to-door services, we strive to accommodate clients' preferences as much as possible, considering accessibility and legal restrictions.
Communication with the driver
Throughout the transport process, clients can maintain contact with the driver for updates and any necessary coordination.
Inspecting the vehicle upon delivery
Upon delivery, clients should inspect the vehicle alongside the driver, comparing its condition to the BOL documentation. If any new damages are found, clients should note them on the BOL and inform Xpel1 immediately.
Factors Affecting Auto Transport Cost
Several factors influence the cost of auto transport services. Understanding these factors can help clients make informed decisions when selecting a service that meets their needs and budget.
Vehicle size and weight: Larger and heavier vehicles generally require more space and resources to transport, resulting in higher costs.
Transport distance: The longer the distance between the pick-up and delivery locations, the higher the transport cost due to fuel consumption, driver wages, and other logistical expenses.
Type of transport: The choice between open and enclosed transport impacts the cost, with enclosed transport being more expensive due to the added protection and limited capacity.
Time of year and seasonal demand: Transport costs can fluctuate depending on the time of year. During peak seasons, such as summer, higher demand can lead to increased prices.
Additional services: Opting for extra services, such as door-to-door or expedited delivery, can increase the overall cost. Clients should carefully evaluate their needs and budget before selecting these options.
Insurance coverage: Although carrier insurance is typically included in the quoted price, additional insurance coverage may be available at an extra cost for clients who desire increased protection for their vehicles.
By understanding the factors affecting auto transport costs, clients can make well-informed decisions and choose the most suitable services offered by Xpel1 to meet their individual needs.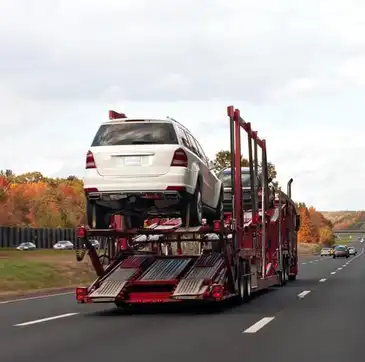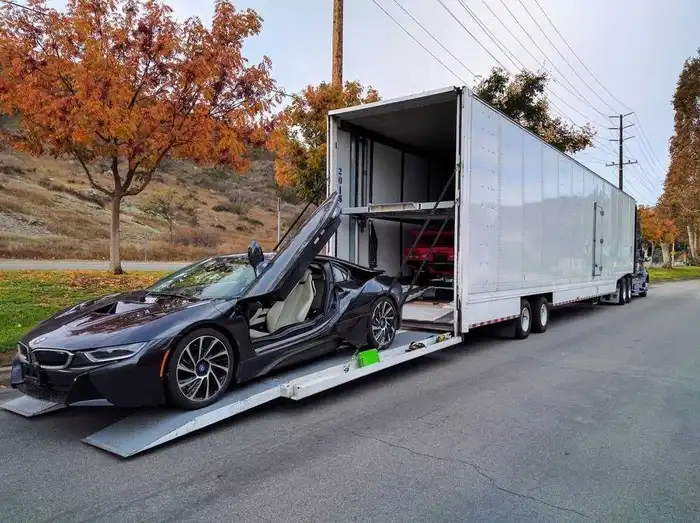 Tips for a Smooth Auto Transport Experience
To ensure a seamless and stress-free auto transport experience with Xpel1, clients can follow these tips:
A. Plan ahead and be flexible with dates: Schedule your transport well in advance and, if possible, be flexible with pick-up and delivery dates, as this can help accommodate any unforeseen changes or delays.
B. Stay in communication with the transport company: Maintain contact with the Xpel1 team and your assigned driver for updates and coordination throughout the process.
C. Double-check paperwork and documentation: Verify that all necessary documents, such as the Bill of Lading and insurance certificates, are accurate and complete.
D. Follow guidelines for vehicle preparation: Properly prepare your vehicle according to the provided guidelines to minimize potential issues during transport and ensure a smooth experience.
Understanding how auto transport works and the various factors affecting the process can empower clients to make informed decisions when selecting services. At Xpel1, our commitment to professionalism, safety, and exceptional customer service ensures a seamless and worry-free experience from start to finish.