Your content goes here. Edit or remove this text inline or in the module Content settings. You can also style every aspect of this content in the module Design settings and even apply custom CSS to this text in the module Advanced settings.a
Car shipping services have become indispensable in today's fast-paced world, with increasing demand for the safe and efficient transportation of vehicles across states, countries, and even continents. Selecting a reliable car carrier service is crucial for ensuring that your prized automobile reaches its destination without damage, delays, or unnecessary expenses. In this article, we will provide you with expert tips and tricks to help you navigate the complex process of finding a dependable car carrier service that suits your specific needs and budget.
The auto transport industry has seen tremendous growth in recent years, driven by factors such as globalization, job relocations, and online car purchases. According to the American Automobile Association (AAA), more than 15 million vehicles are shipped annually within the United States alone. This staggering figure highlights the importance of having a trustworthy car carrier service to ensure your vehicle's safe journey.
As an automobile enthusiast or owner, you may face the challenge of finding a car carrier service that combines professionalism, expertise, and affordability. With the plethora of service providers available, making an informed decision requires thorough research and a keen eye for detail. In the following sections, we will delve into the various aspects you need to consider when selecting a car carrier service, including researching companies, evaluating reputations, verifying credentials and licenses, understanding insurance policies, and more. By the end of this article, you will be equipped with the knowledge and confidence to choose a car carrier service that will deliver your vehicle with the utmost care and precision.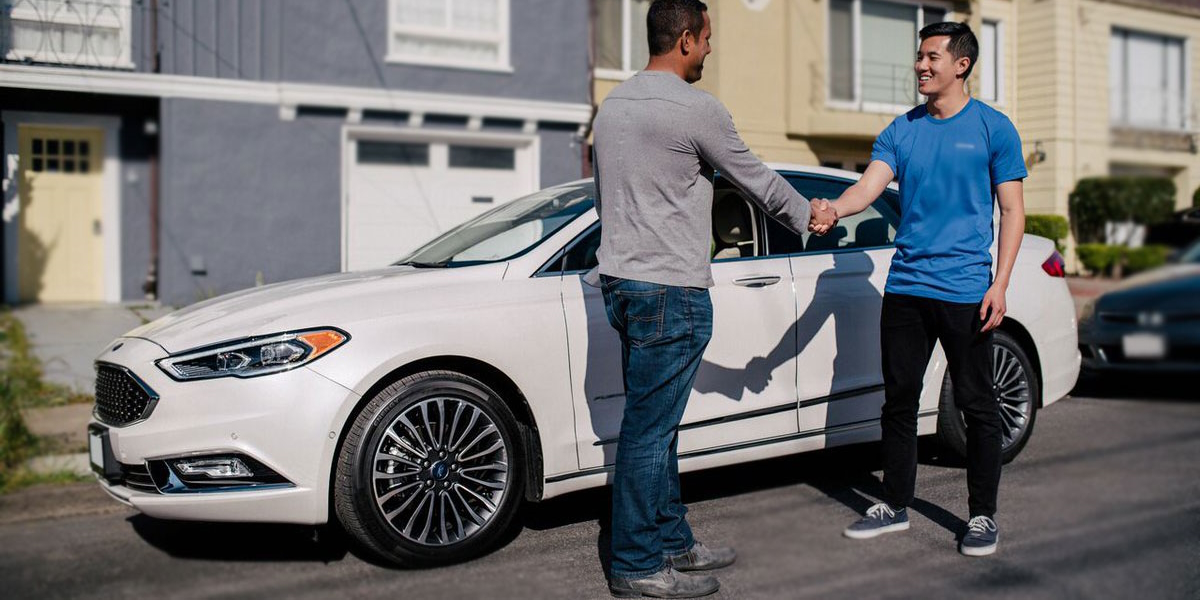 Why Choose a Car Carrier Service?
Opting for a professional car carrier service brings multiple advantages to vehicle owners, as it ensures a safe, cost-effective, and convenient method of transporting cars to various destinations. In this section, we will discuss the key reasons behind the growing popularity of car carrier services among individual customers, businesses, and even government agencies.
First and foremost, car carrier services offer unparalleled safety and security for your vehicle during transit. With trained professionals handling your automobile, the risk of accidents or damages is significantly reduced. Additionally, modern car carriers are equipped with advanced technology, such as GPS tracking systems, which allows you to monitor your vehicle's progress and ensure its timely arrival.
Cost efficiency is another major advantage of using a car carrier service. When compared to driving the vehicle yourself, you can save on expenses such as fuel, lodging, and potential vehicle wear and tear. A report by the National Automobile Dealers Association (NADA) reveals that using a car carrier service can save customers up to 60% in transportation costs.
Car carrier services also excel in the convenience they offer. By eliminating the need to drive long distances or coordinate complex logistics, you can focus on other important aspects of your life, such as work or family. Moreover, most car carrier companies provide door-to-door delivery, ensuring a hassle-free experience.
For those with vintage, luxury, or high-performance vehicles, car carrier services often provide specialized transport solutions, such as enclosed carriers, to cater to unique requirements. This tailored approach helps preserve the value and condition of your prized possession.
In summary, choosing a car carrier service allows you to capitalize on the expertise of industry professionals, save money, and enjoy the convenience of a seamless transport experience. With the myriad of options available, conducting thorough research and identifying a reliable service provider is essential in ensuring that your vehicle reaches its destination in the best possible condition.
Researching Car Carrier Companies
The search for a reputable car carrier service starts with diligent research and gathering information from various sources. In this section, we will explore the primary channels through which you can obtain valuable insights on potential car carrier companies, thereby enabling you to make an informed decision.
The internet is a powerful tool in your search for a reliable car carrier service. Utilizing search engines like Google and Bing can provide you with a comprehensive list of service providers in your region. Additionally, online review websites such as Yelp and Trustpilot offer customer ratings and feedback, which can shed light on the quality of services rendered. Social media platforms like Facebook, Twitter, and LinkedIn can also reveal customer testimonials, company updates, and industry trends.
Personal recommendations from friends, family, and colleagues can prove to be invaluable in your quest for a trustworthy car carrier service. Their firsthand experiences can provide insights into the company's professionalism, reliability, and pricing. An interesting fact is that over 65% of people trust personal recommendations more than online reviews, according to a Nielsen study.
Industry sources such as local car dealerships, mechanic shops, and automobile clubs can also provide valuable recommendations. These professionals have likely collaborated with car carrier services in the past and can offer well-informed suggestions based on their experiences. Additionally, industry sources can provide insights into the company's standing within the community and its overall reputation.
When researching car carrier companies, it is essential to compile a list of potential service providers and evaluate them based on various factors, including reputation, services offered, pricing, and credentials. By narrowing down your options, you can request quotes and engage in further discussions to determine the most suitable company for your specific needs.
In conclusion, researching car carrier companies is a critical step in the selection process, as it allows you to gather valuable information from multiple sources. By leveraging the power of the internet, personal recommendations, and industry sources, you can confidently identify a car carrier service that aligns with your expectations and requirements . Remember, thorough research and due diligence are key to ensuring a smooth and successful vehicle transportation experience.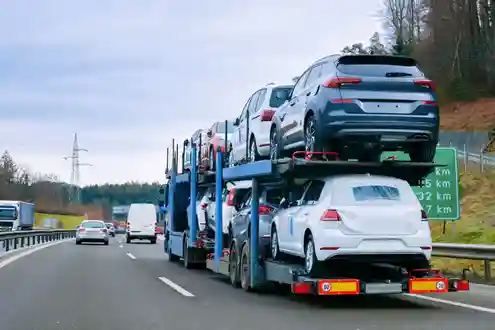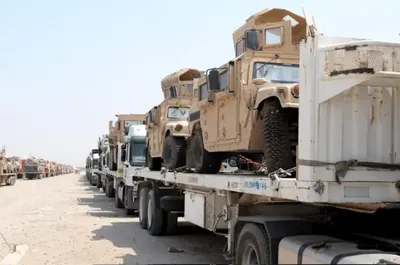 Evaluating the Company's Reputation
Evaluating the reputation of a car carrier service is an essential component in the selection process, as it provides insights into the company's credibility, customer satisfaction, and service quality. In this section, we will discuss the key factors to consider when assessing a company's reputation and how to gather pertinent information.
Customer reviews and ratings play a pivotal role in assessing a car carrier company's reputation. By examining reviews on platforms such as Google, Yelp, and the Better Business Bureau (BBB), you can gauge the company's performance, communication, and professionalism. It is important to consider both positive and negative reviews, as well as the company's response to customer complaints. According to BrightLocal's 2021 Local Consumer Review Survey, 87% of consumers read online reviews for local businesses, showcasing the significance of reviews in the decision-making process.
Testimonials from satisfied clients can also serve as a reliable indicator of the company's reputation. These testimonials, often found on the company's website or social media pages, provide firsthand accounts of customer experiences, which can help you understand the quality of services rendered.
The company's history and years in business are additional factors that can provide insights into its reputation. Generally, well-established companies with a long-standing presence in the industry are more likely to have a proven track record of success and customer satisfaction. According to the U.S. Small Business Administration, only about 50% of businesses survive the first five years, making longevity a noteworthy achievement.
In conclusion, evaluating a car carrier service's reputation is a crucial aspect of the selection process. By examining customer reviews, testimonials, and the company's history, you can make an informed decision and choose a service provider with a proven track record of success, professionalism, and reliability. Remember, a company's reputation is often a reflection of its commitment to customer satisfaction and service quality, which should not be overlooked when entrusting your vehicle to a car carrier service.
Credentials and Licensing
Ensuring that a car carrier service possesses the appropriate credentials and licensing is vital in guaranteeing the safety and security of your vehicle during transportation. Legitimate car carrier companies are required to be registered with the Department of Transportation (DOT) and possess an active Motor Carrier (MC) number. You can verify a company's registration and MC number through the Federal Motor Carrier Safety Administration's (FMCSA) online database.
In addition to licensing, checking for membership in professional organizations, such as the Better Business Bureau (BBB), can further attest to a company's credibility. The BBB provides ratings and accreditation to businesses that meet their standards of ethical practices and customer satisfaction. A car carrier service with a high BBB rating is more likely to be reliable and trustworthy.
It is also essential to consider any industry-specific certifications that demonstrate the company's commitment to professionalism and expertise. For instance, the Auto Haulers Association of America (AHAA) offers a Certified Auto Hauler Program, which sets high standards for safety, compliance, and performance in the car carrier industry.
In summary, verifying a car carrier service's credentials and licensing is a crucial step in the selection process, as it provides assurance of their legitimacy and adherence to industry standards. By choosing a company with the appropriate licensing, professional memberships, and industry certifications, you can have peace of mind knowing that your vehicle is in capable and trustworthy hands.
Insurance Coverage
A critical aspect of selecting a car carrier service is understanding their insurance coverage to safeguard your vehicle during transit. Reputable car carriers typically have a standard insurance policy that covers any damage incurred while your automobile is in their possession. It is essential to inquire about the extent of this coverage and any applicable deductibles.
It is also crucial to know the difference between carrier liability and cargo insurance. Carrier liability covers damages resulting from the carrier's negligence, while cargo insurance covers damage caused by external factors such as natural disasters, theft, or vandalism. In some cases, additional insurance may be required, especially for high-value or rare vehicles.
Before signing any agreements, request a copy of the insurance certificate and thoroughly review the terms and conditions. This will help you determine if you need to purchase supplementary coverage from your own insurance provider or a third-party insurer.
Comparing Quotes
When selecting a car carrier service, it is wise to request quotes from multiple companies to compare pricing structures and services offered. This comparison allows you to identify a service provider that aligns with your budget and requirements.
While comparing quotes, evaluate factors such as the type of carrier (open or enclosed), transit time, and additional services like door-to-door delivery. Keep in mind that the cheapest quote might not always be the best option. Extremely low prices could indicate hidden fees, lower insurance coverage, or subpar service quality.
A 2018 report by Consumer Reports revealed that 60% of people who haggled over auto services were successful in obtaining a lower price. Therefore, don't hesitate to negotiate and ask for discounts, as you might secure a better deal.
In conclusion, obtaining and comparing quotes from multiple car carrier services can help you make an informed decision that suits your budget and needs. Remember to consider factors beyond pricing, such as insurance coverage and service quality, to ensure a smooth and worry-free vehicle transportation experience.
Contract and Service Agreement
Once you have chosen a car carrier service, it is essential to review the contract and service agreement carefully before signing. This document outlines the terms and conditions, including pick-up and delivery dates, insurance coverage, payment details, and any potential fees or penalties.
Ensure that the contract explicitly states the agreed-upon services, such as door-to-door delivery or enclosed transportation. It is also crucial to verify if the contract contains a cancellation clause, which outlines the procedure and potential costs associated with canceling the service.
Remember that verbal agreements are not legally binding. Therefore, any promises or guarantees made by the company should be documented in the contract. If you are unsure about any terms or clauses, consult a legal expert for guidance.
Preparing Your Car for Transport
Properly preparing your vehicle for transportation is crucial in ensuring a smooth and damage-free process. Here are some essential steps to follow:
Clean your car inside and out, as this makes it easier to identify any pre-existing damage during inspection.
Document the vehicle's condition by taking photographs of all angles, including close-ups of any existing scratches, dents, or damage.
Remove all personal belongings and valuables from the car, as these are not covered by the carrier's insurance.
Check fluid levels, tire pressure, and the battery to ensure the vehicle is in good working condition.
Disable the alarm system to prevent it from accidentally activating during transit.
By following these guidelines, you can mitigate the risk of damage and facilitate a hassle-free transportation experience for both you and the car carrier service.
Monitoring the Transportation Process
Keeping track of your vehicle during transit is essential for ensuring its timely and safe arrival. Reputable car carrier services often provide clients with real-time updates on their vehicle's location through GPS tracking systems. Additionally, maintain regular communication with the carrier to receive status updates and address any concerns or queries.
Some car carriers offer a dedicated customer service representative or an online platform where you can track your vehicle's progress. Staying informed about your car's whereabouts not only provides peace of mind but also allows you to coordinate with the delivery personnel and make necessary arrangements at the destination.
Your content goes here. Edit or remove this text inline or in the module Content settings. You can also style every aspect of this content in the module Design settings and even apply custom CSS to this text in the module Advanced settings.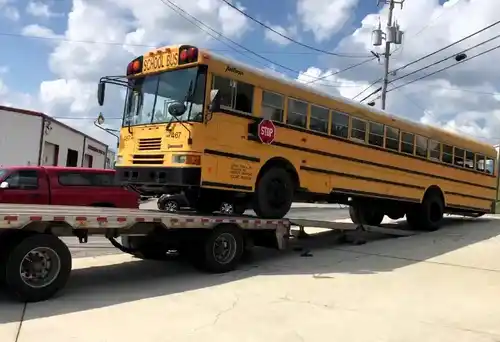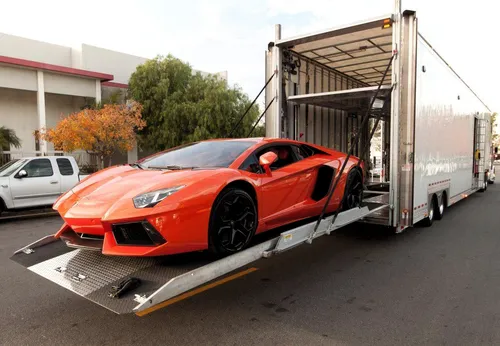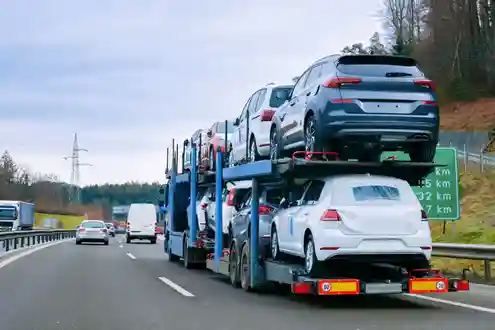 Finding a reliable car carrier service requires thorough research, careful evaluation of credentials and reputation, and a clear understanding of insurance coverage and contractual obligations. By following the tips and strategies outlined in this article, you can confidently select a trustworthy car carrier service that ensures a safe, cost-effective, and hassle-free vehicle transportation experience.